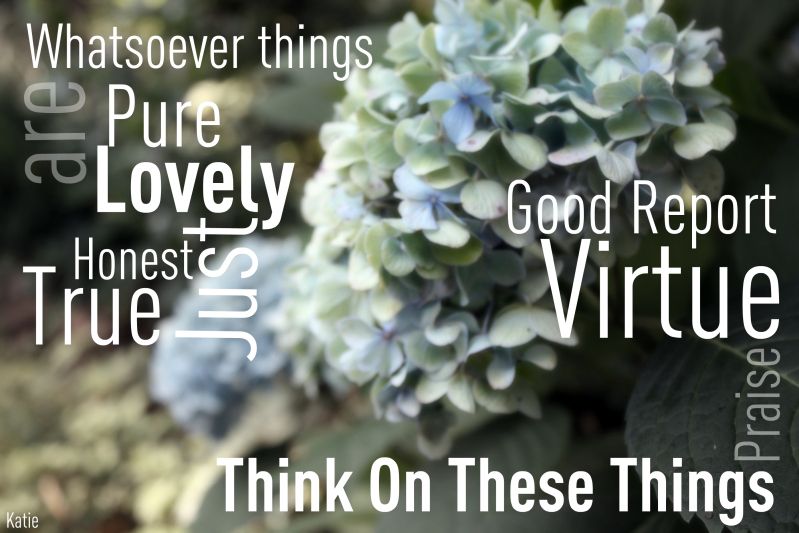 Whatsoever things are...
Pure.
Lovely.
Virtuous.
Of good report.
Honest.
True.
Just.
Praiseworthy.
I would like to be a whatsoever.
Like this:
Whatsoever true: Katie. Whatsoever pure: Katie. Whatsoever just: Katie.
This is what I am striving for. Letting these fruit of the spirit, these indications of Christ show so others can see it and know I am His.
Whatsoever is honest, lovely, pure, true, just, praiseworthy. What ever is these things...think on them.
And in thinking on these things, life suddenly turns into something a little happier and a little sweeter. Because you're thinking of pure, lovely, honest, true, just, praiseworthy things.